19/06/2020
COVID-19: new and extended Belgian measures concerning employment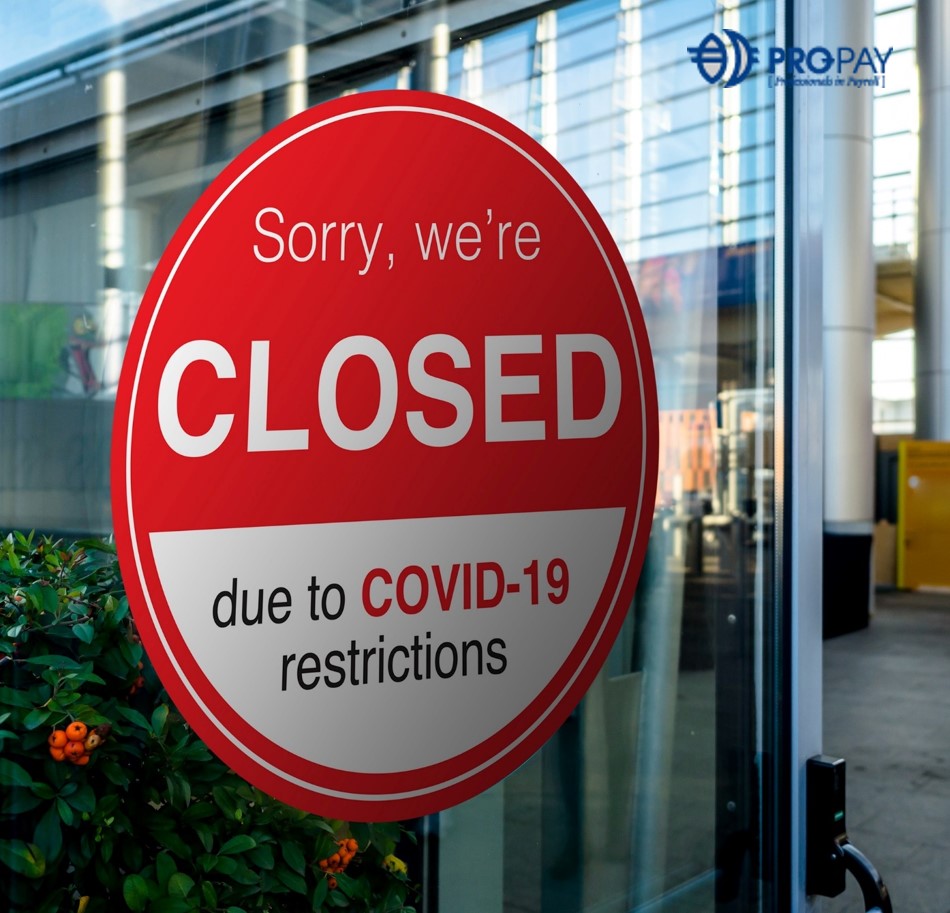 In the scope of the current COVID-19 crisis, the Belgian government recently approved some new support measures. Apart from that, it was announced that a number of existing support measures will be extended. In this newsletter, we outline the measures that are currently known.
In view of the frequency of these government decisions, we wish to emphasize that this newsletter reflects the state of affairs on June 19, 2020.
Given the fact that the majority of the measures has not yet been executed in legislation, we will inform you about the underlying source of the information on each topic.
Extension of existing support measures
Temporary unemployment corona force majeure extended until August 31
In response to the corona crisis, a simplified procedure to apply for temporary unemployment due to force majeure was introduced. This simplified procedure was valid until April 5 and has been gradually extended until June 30, 2020.
The government has decided in the meantime to extend this type of temporary unemployment until August 31, 2020 (included). The National Unemployment Office (RVA/ONEM) confirms this extension on their website. The procedure and conditions as explained in our previous newsletters have remained the same.
Corona parental leave extended until September 30
In our newsletter of May 5, we informed you about the introduction of a corona parental leave, allowing employees with children to find a better balance between work and the care of their children in the months of May and June.
This corona parental leave will be extended until September 30, 2020. For single parents and families having a child with a disability, the allowance will be increased with 150%. It is not yet possible to file an application with the RVA/ONEM for the summer months and the month of September, as the legislative framework is missing at this moment. In our opinion, it is possible to already start making arrangements with your employees regarding their intended corona parental leave, should you wish to do so. In that case, we would recommend to conclude an agreement that the corona parental leave is subject to the supporting legislation being published.
Introduction of new support measures
New type of temporary unemployment: "transitional" economic unemployment
The current type of temporary unemployment based on force majeure due to Corona is a special type of temporary unemployment that was specifically created to face the crisis many companies were and are still suffering from. When the current type of temporary unemployment will come to an end on August 31, the government wishes to introduce a transitional type of temporary unemployment being a "transitional" economic unemployment. Companies with a decrease in revenue of at least 10% will be able to make use of this type of unemployment of which the conditions, formalities and period are not yet known. The government mentioned in her communication that employees in this transitional system would be required to follow 2 days of training during each month of unemployment.
Consumption voucher
In view of increasing the purchasing power of employees, the government introduces a new type of voucher: the consumption voucher. This voucher is worth (maximum) 300 EUR and could be used by the employees in the sectors of industry that are most affected by the current crisis, such as the restaurant business and the cultural sector. Similar to the meal voucher and the eco voucher, no social security contributions or taxes would be due. Employers are not obliged to provide this voucher to their employees.
The conditions and formalities of this voucher are not yet known as the legal framework still needs to be drafted.
Temporary unemployment assimilated for holiday entitlement
According to the Belgian legislation, employees accrue holiday rights based on their performance in the preceding calendar year, also referred to as the holiday reference year. A number of absence types are assimilated for the entitlement to holidays and are thus considered days worked. For the absence of the employee due to temporary Corona unemployment, no assimilation was foreseen, resulting in a negative impact on the employee's holiday entitlement in 2021.
A Royal Decree of June 4, 2020 has changes this rule. The days of temporary unemployment due to Corona that have taken place between February 1, 2020 and June 30, 2020 will be assimilated for the 2021 holiday entitlement.
Warning! For employees who remain temporary unemployed due to Corona after June 30, 2020, no assimilation is foreseen so far.
Extended right to maternity leave
In the period preceding the birth, a pregnant employee is entitled to 6 weeks of prenatal leave, of which 1 week is a mandatory week that needs to be taken as from the 7th day before the expected delivery date. An employee who continued to work from the 6th week until the 2nd week before the birth can extend her period of 9 weeks of postnatal leave by carrying over the days she worked in that period.
With retroactive effect as from March 1, 2020, periods of inability to work due to illness and temporary unemployment due to force majeure or due to economic reasons will be equalized with working days. This was not the case in the past, resulting in a shorter postnatal leave for the employee as she was unable to carry over these days.
This change is the result of a Law of June 12, 2020 that was published in the Belgian State Gazette of yesterday, June 18, 2020. This law is not limited to a certain period and thus enters into force for an unlimited period of time.
---
Stay informed of all our news? Sign up for our newsletter: