06/11/2019
Social elections 2020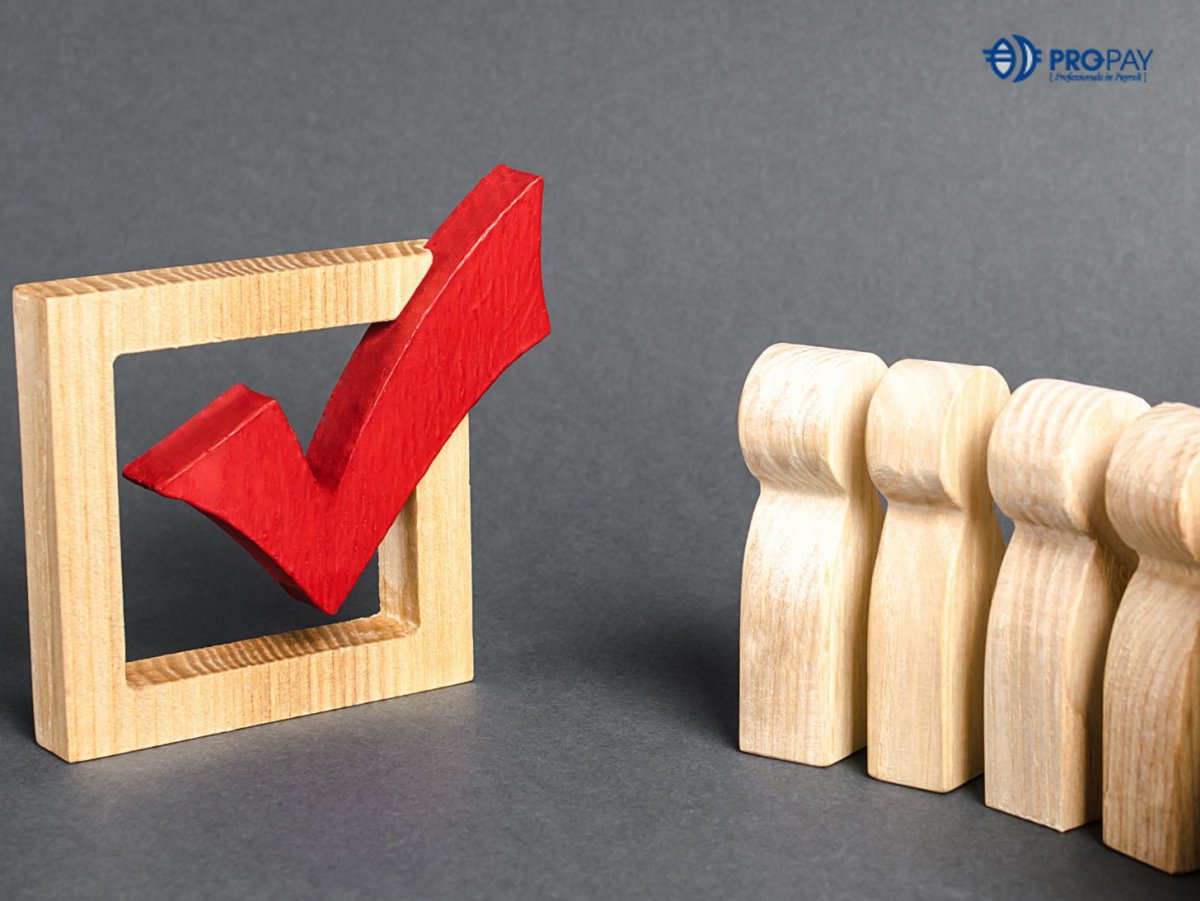 In 2020 it's that time again: a lot of companies will have to organize social elections.
What are social elections?
The purpose of social elections is to select the staff representatives who will take part in the Works Council (WC) or the Committee for Prevention and Protection at Work (CPPW).
The social elections are organized every 4 years. The upcoming social elections will take place between May 11 and May 24, 2020.
Which companies should organize social elections?
Not every company needs to organize elections. A CPPW for example only needs to be established in companies that have an average headcount of 50 employees.
For the Works Council an average headcount of 100 employees applies.
Pay attention: Companies with and without economic or commercial goal must organize elections, if the above conditions are met. Also non-profit organizations have to organize elections if there are enough employees.
How is the average number of employees calculated?
The average number of employees is the average headcount during the reference period. This period started on October 1, 2018 and ended on September 30, 2019.
The employment is calculated for each staff member. The sum of these individual counts is the average employment of the organization.
Does every employee count?
No. All the employees with an employment contract count (fixed term, open-ended contract, blue collars, white collars, students, …), but also employees on long-term sick-leave, in full-time time credit, thematic leave or employees on unpaid leave. Trainees and individuals on an individual vocational training are also taken into account. A specific counting method applies for temporary agency workers.
The following categories do not count: employees with a replacement agreement, persons without an employment agreement (for example directors and self-employed persons), workers with a professional immersion contract, people in an unemployment scheme with company allowance (the former bridge pension) and temporary agency workers who replace absent employees.
How is the counting done?
The following formula is used for each permanent employee:

The following formula is used for temporary workers:

Is the employer obliged to organize social elections?
If, according to the above counting method, your company has an average headcount of 50 employees, the social elections procedure must be started.
This procedure covers a period of approximately 150 days and starts as early as December 2019. It is characterized by strict deadlines and communication to the employees.
Pay attention: If the company is obliged to organize social elections, you should pay attention to the so-called "occult protection period", during which you don't know which employees are candidates for the social elections. Employees that are candidates for the elections are protected against dismissal. This occult protection period depends on the day the election date is announced, but this will correspond approximately to the period January 'till March 2020. During this period, candidates can only be dismissed for economic-technical reasons and for urgent reasons, for which specific procedures must be followed. The dismissed employee may demand to be taken back into service and if this is not done, he can demand the payment of a substantial protection allowance. Therefore we discourage the dismissal of employees during the "occult protection period".
How can Pro-Pay help you?
We have entered into a partnership agreement with Agoria. Agoria has developed a software package to support the social elections. The service they offer is not only linked to software, but also includes technical and legal support during the entire procedure and participation in seminars.
You can still rely on Pro-Pay's services for completing the documents for the elections, for additional legal support and for assistance on the election day in your company.
For more information, contact the legal department of Pro-Pay on legal@propay.be
---
Stay informed of all our news? Sign up for our newsletter: